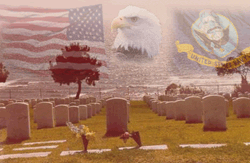 Anchors Aweigh Shipmates
In memory of those that served. . .
U.S.S. Fox
( DLG 33 / CG-33 )
If you know of a Fox sailor who should be honored on this page, send an e-mail and we will add their name. Please include his years on board, Rank/Rate held while on board, and hometown.
| | | | |
| --- | --- | --- | --- |
| Name | Fox Service | Rate/Rank | Hometown |
| Raymond W. Addicott | 88-90 | CAPT | |
| Victor Albright | | FTM2 | |
| Joseph Allen | 80-83 | RM2 | |
| Donald R. Anderson | 82-84 | CAPT | |
| James Baker | | MMFN | |
| Warren A. Baker | 82-86 | OS | |
| Dave Ball | 82-86 | OS | |
| Richard Bartholomew | 92-94 | EW3 | |
| Robert (Bobby) Bell | 71-72 | BT2 | Galion, OH |
| Karl F. Bock | | CDR | |
| Larry Breen | ??-90 | MS2 | |
| Jim Burks | | FTCS | |
| James Campbell | 71-73 | CSC | |
| John Carden | 83-87 | JO3 | |
| Neil F. Carlson Jr | | GMG2 | |
| Tony Carter | 82-86 | OS | |
| David Carnathan | 67-70 | EM3 | |
| Walt Carter | 67-68 | LT | |
| Lou Cassada | 88-91 | RM2 | |
| Larry Chassels | 67-68 | LTJG | Gibbsboro, NJ |
| William Cobb | 68 | SMC | Venice, FL |
| Robert M. Collins | 72-74 | RADM | |
| Jim Corbett | | LCDR | |
| Dick Craig | 74-76 | CMC | |
| David Cranmer | 70-73 | RM3 | |
| John "Chuck" Cruse | 68-69 | IC1 | Metamora, IN |
| Ray Czar | 70-72 | CDR | |
| Lauren Daigle | 87-91 | CTT1 | |
| Dick Dawson | 67-68 | LTJG | |
| Gene Diekhoff | 76-80 | MM1 | South Dakota |
| William M. Driadon | 70-71 | SM3 | |
| Stephen Engle | | OSSN | |
| James Ferguson | 71-72 | RDC | Destrehan, LA |
| Richard L. Friday | | FTL2 | |
| Steve Fujii | 70-72 | STG2 | San Diego, CA |
| James Gallman | 85-87 | | |
| Donald J. Gillis | | CDR | |
| Charles Gilly | | ICC | |
| Charles W. Glade | | DSC | Camas Valley, OR |
| Earl Graffam | | CDR | |
| Fred A. Glass | | EN2 | |
| Vincent Goodwin | | FTM2 | |
| Terry Groby | 73 | | Austin/Wabasha, MN |
| Frank Grubaugh | 68-72 | RDC | Anaheim, CA |
| Phillip Habib | 68-72 | OSCM | Goose Creek, SC |
| David P. Harriman | 82-84, 89-91 | STGC | |
| John Harvey | | | |
| Britt Hirst | 82-85 | CT1 | |
| Lynn Holm | 70-74 | RM2 | |
| Brett Holstein | 80-83 | SH-4 | Westerville, OH |
| James Hughes | | | Lewisburg, PA |
| Billy Joe Hutson | | RM1 | Gilliam, AR |
| Charles Hutton | 83-85 | SMCS(SW) | |
| Milt Jackson | 67-69 | LCDR | |
| Willie Jones | 91-94 | OS3 | San Diego, CA |
| Matthew S. Keffer | 82-87 | OS2 | |
| Robert Kelley | | RM3 | |
| Thomas K. Kimble | 73-75 | | Darby, PA |
| Christopher King | 86-89 | CTT1 | San Diego, CA |
| William J. Lane | 65-67 | LCDR | Scottsdale, AZ |
| Chuck Langloise | | FTMC | |
| Daniel Lapinski | 68-70 | RD2 | |
| Rick Loyd | 84-89 | MCPO | |
| Gregory Maguire | | FTM2 | |
| Robert St. Martin | 74-77 | HTC | San Diego, CA |
| William W. Mathis | | CAPT | |
| Robert McCabe | 71-72 | CAPT | |
| Mark McDonald | | | |
| Phil Miller | 68-69 | LT | |
| Paul "Skip" Minsel | 66-68 | RD2 | Kalamazoo, MI |
| William (Bill) Monroe | 67-68 | RD3 | |
| Gonzalo N. Mantanona | 1970s | YNC | Lacey, WA |
| Albino H. Montoya | | OS2 | |
| Wesley Moore | 69-72 | LT | Bremeron, WA |
| William L. Murphy | | MM1 | Eastport, ME |
| Chris Nelson | 72-75 | ICFN | Portland, OR |
| Zeanious (Zeke) L. Newcomb | 69-70 | LCDR | Fredericksburg, VA |
| Louis Paben | 71-74 | IC2 | Thermopolis, WY |
| Leslie N. Palmer | 80-82 | CAPT | |
| Peter A. Penner | 85-90 | CPO | Reedley, CA |
| David Port | 66-69 | STG2 | Hubertus, WI |
| James Price | 81-85 | DS2 | |
| John Quill | 91-94 | OS2 | San Diego, CA |
| Michael Rameriz | 88-89 | OS3 | |
| Mike Ready | 85-88 | BT1 | |
| Michael Reese | | BT3 | |
| Dwight Rhettkowski | | ETCS | |
| Galen Rhone | | | Spicer, MN |
| James Riddles | | HMC | |
| Craig Roberts | | | |
| Alan Rogers | | LT | |
| Daniel Rogge | 89-93 | EW2 | |
| Eric Rose | 88-93 | FC2 | Reedsport, OR |
| Donald Royce | | SH2 | |
| William Sadler | 74-76 | LT | |
| Mark Santoro | 89-93 | MM3 | Cincinnati, OH |
| Rhony G. Saylors | 76-79 | FTG2 | Edinburg, TX |
| Robert Scammell | 78- | FTMC | Marion, IA |
| Ralph F. Sherman Jr., | | CTT1 | La Habra, CA |
| Michael Shestock | | FTM1 | La Habra, CA |
| Larry (Suie) Sorensen | | FTM1 | Australia |
| Dennis Soule | | STG1 | |
| Bill Speeg | 91-94 | GMM2 | Oceanside CA |
| Roderick Gary Stephens | 66-68 | GMM3 | Pelham, AL |
| Robert G. Sprake | 84-87 | HT3 | Stockton, CA |
| Robert C. Stack | | RADM, SC | |
| Robert Steele | 78-80 | CAPT | Phillipsburg, PA |
| Vernon Sundstrom | 66-68 | M | Madison, WI |
| Stephen P. Suter | | | |
| Gary Tichgelaar | | SMSN | |
| Patrick Tocci | 66-68 | STG2 | Bethlehem, PA |
| Rudy Valencia | | YNC | |
| Stephen Van Buren | Late 80s | STG3 | |
| Charles Van Gaasbeck | | FCCM | |
| Dick Vidrine | 67-68 | FTM2 | |
| David Ward | 91-93 | ET3 | |
| Marshall D. Ward | 68-69 | CAPT | San Diego, CA |
| Tommy Ward | | | |
| Dana Weishaar | 78-81 | STG2 | Upper Nyack, NY |
| Robert O. Welander | 66-68 | RADM | |
| Fumio Yamashiro | | FTM2 | |
| Jeff Zemore | &nbsp: | HTC | |
| | |
| --- | --- |
| Rest In Peace | |